Join us this Fall for soccer!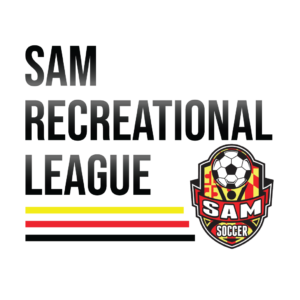 SAM Recreational league seeks to promote the values of sportsmanship and teamwork through the beautiful game of soccer. Every game played is at the prestigious Maryland SoccerPlex! In SAM Recreation League, we provide a positive place for your child to develop and grow in the game of soccer as well as make friends and have fun. We encourage all players ages 6-18 and all experience levels to join!
The SAM Recreational League is a part of the Fair Play Please program. This program works to foster an environment of positive sportsmanship and promote fair play within the game.
Click here to get started on registering your child for the SAM Recreational League!