Accelerator School DC Metro makes a home at the Maryland SoccerPlex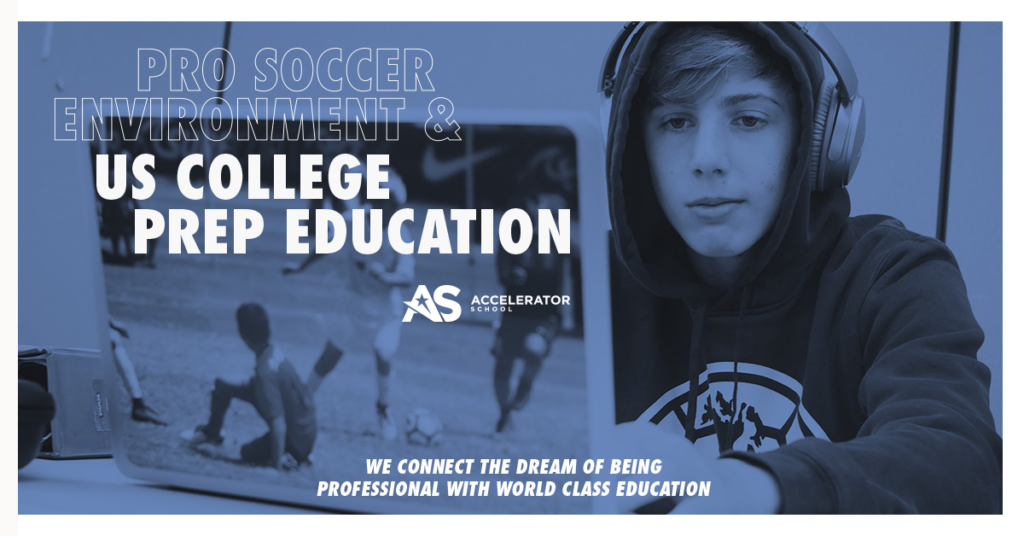 The Accelerator School DC Metro and the Maryland SoccerPlex have begun a partnership allowing Accelerator School DC Metro to use the Maryland SoccerPlex and Adventist HealthCare Fieldhouse as its physical location. This allows the Accelerator School DC Metro students access to the highest quality facilities in the DMV area.
Accelerator School DC Metro is a 6th through 12th grade private independent school, which is part of the Accelerator School network with its other locations in North Carolina and Malaga, Spain. The Accelerator school is NCAA accredited and designed as a self-paced 21st century learning platform.  This supports opportunities in a rigorous private education for 6th through 12th grade as well as providing athletic components for soccer and international travel, showcase games and training every day, which does not interfere with club commitments. The school is built around centered individual learning platforms, understanding that student athletes are not one dimensional but rather they have a jagged learning profile with strengths and weaknesses both within education and sport. The school allows students to have a growth mindset, practice and incorporate leadership and create a school community that creates success for everyone. Accelerator School DC Metro currently offers soccer programming, with other sports on the horizon. Interested prospective families should contact the Head of Accelerator School DC Metro, Ricky Duggal and Bruce Murray Director of Soccer to find out more information! To find out more information about the Accelerator School DC Metro's open enrollment and shadow days, please contact info@acceleratorschool.com.
To find more about the Accelerator School DC Metro, click here!