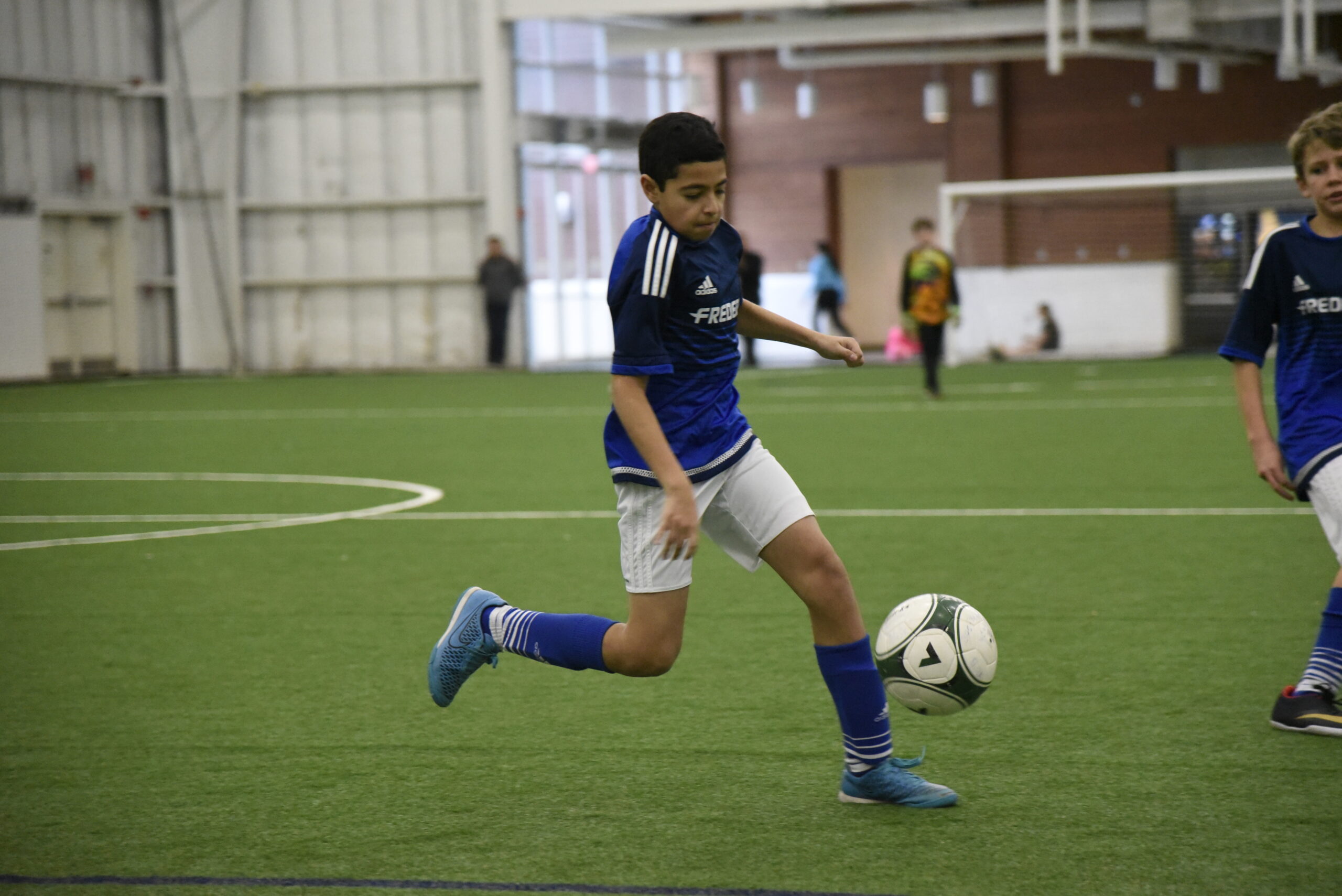 Our Winter sessions will begin on November 12! The indoor soccer fields at the Adventist HealthCare Fieldhouse are unique because we do not put up boards, allowing for a more traditional type of play. The field size allows us to play 7v7 or 8v8 depending on the age grouping.
Youth Winter Indoor will be open to 8U-High School ages for both boys and girls! 8U-14U play on Saturdays and Sundays while the High School age divisions play Tuesdays and Thursdays. We have different levels of play to choose from as well. Find out more information on our Youth Winter Indoor Leagues by clicking here!
Adults! We have Winter Indoor Leagues for you too! Our Adult Indoor Leagues have different age divisions and levels of play. You can choose COED Open, Men's Open, Men's 30+, and Men's 40+. Games are played between 7 PM – 12 AM, Mondays – Thursdays, and Saturday nights depending on the division you choose to play in. To find out more info about the Adult Indoor Leagues click here!