Let's warm up! We are ready for another season of soccer, and we hope you are too! To our returning players and teams, welcome back and to our newcomers, we are so glad to have you!
We are very excited about this upcoming spring season. With our first Warm Up, we wanted to share some important reminders and what you can expect from the weekly Warm Up!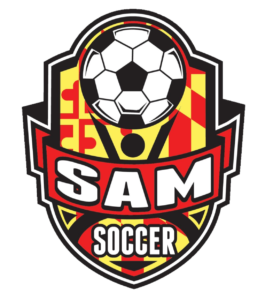 Important rules and things to remember!
First off, remember that soccer is just a game! The goal of playing soccer is to create an environment where your child can have fun, make friends, and develop a new skill while learning important things like teamwork, confidence, and positivity through adversity! The more positive environment we can create for the players, referees, and coaches, the more enjoyable experience will be had by all! Check out this article by Soccer Parenting on Important Roles and Expectations of a Soccer Parent.
Referees are humans! They will make mistakes and it will be okay! There is an extreme referee shortage throughout the Maryland soccer community with many referees citing verbal abuse as the reason they are not returning. We ask that you treat referees with as much respect and humanity as you would want someone to treat you. All of our 8U games are refereed by our REF Program participants. This is a program created to provide free mentoring to future referees. By starting them at a younger age group it allows them to
Follow the field signage! If there is an empty field, it's probably empty for a reason! Please stay off of any field that is not your assigned field, our grounds crew works very hard to prepare our fields at such a high quality, and resting the field is an essential part of the field care process. Please do your best to make sure all trash and recycling is not left behind and make it to the appropriate bin.
In the case of inclement weather be sure to check your email, the website, or our social media channels before leaving your house to ensure your game is still on! Just because it is raining doesn't mean your game is automatically canceled. By checking your email, our social media (Facebook, Twitter, and Instagram), or our website, www.mdsoccerplex.org you'll be sure to have the most up-to-date information on whether your game is a go!
Please ensure that you know all the rules of the Maryland SoccerPlex and abide by them, including no dogs allowed off the walking paths!
Get ready for the game! Don't forget to do an actual warm-up! Check out this article on 7 important exercises to do before your game!
We hope you are as excited as we are for this upcoming season! Good luck to everyone playing this weekend and we can't wait to see you out there!