The REF Program –
Retain, Enjoy, Future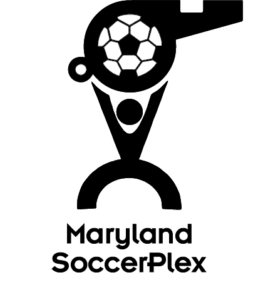 The new referee training program "REF" was initiated to build and produce the next generation of referees. In collaboration with Maryland State Youth Soccer Association, the Maryland SoccerPlex, and SAM Soccer are helping to train and mentor the new wave of young referees. The program will be supported by Maryland State Referees
The idea of the "REF" program is to help alleviate the referee shortage, promote rapport among referees, leagues, players, and coaches, and then have these new referees become the future of refereeing in the state of Maryland.  We also want to allow the older, more experienced referees to move from the younger (U8 or U9 games) games within leagues to the older U10 and up games. Furthermore, we believe the new referees need additional guidance and teaching from our more senior referees, allowing them to build confidence and enjoyment while learning on the field.
League Rules: To use during the 7v7 season
League Rules for 5v5 Summer season.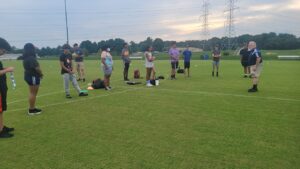 Who:
Anybody who is aged between 14 to 18 years old.
Time Commitment:
90 minutes of classroom/on-field practical.
You are then expected to provide 4 or more weekends during the spring season (March 25th to June 4th) for at least 2.5 hours a weekend (two games per weekend). You can referee more if desired after initial mentorship.
Financial Commitment:
The cost to any referee in this program is FREE.
You must time the games with a wristwatch or stopwatch (Phones will not be accepted)
What Do I, the new referee receive?
Referee knowledge, experience, and confidence
$20 per game or SSL hours if needed
Bi-Weekly pay for games worked
A refereeing t-shirt (must be worn when refereeing games)
A whistle and yellow/red card packet with a notebook.
A mentor at your games
All games at the Maryland SoccerPlex
Flexible schedule
Strong support from league leaders regarding potential poor behavior by players, spectators, or coaches.
When does training begin:
New Class – TBD –   Inside the Adventist Healthcare Fieldhouse.
Register for the "REF" TRAINING program here
If you have any questions please contact Gary Burke at gburke@mdsoccerplex.org