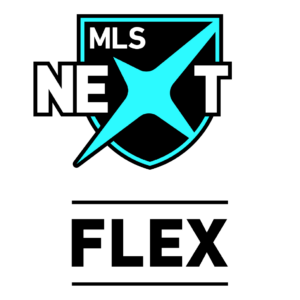 MLS Next Flex is basically here! This massive tournament is a major step in youth club's journeys to the MLS NEXT's Cup Playoffs and Showcase at the end of the season. MLS Next Flex is a 5-day tournament that invites 64 of the best MLS NEXT clubs from the U15-U19 age groups battling for position in the MLS NEXT Cup Playoffs.
MLS NEXT Flex will play 386 games across all our fields in the next 5 days! How do we prepare for that? Good question…we've been prepping for a while! Our grounds crew has been working on strengthening the middle of our fields since last season to get the grass ready for the extensive wear and tear it will take during this tournament.
During the event our crew will mow multiple times to keep the surfaces smooth and to keep cross-mowing stripes to assist the referees with offsides. We will also have to repaint the field lines at least once during the event to ensure the lines are bright.
LONG TIME COMIN'
Our grounds crew has been prepping for a full year. Every single week of maintenance work and work put in on the fields is planned out months in advance. From mowing height to where the white lines get painted, there is a reason for everything the grounds crew does. All that work must be done in a manager that our major events, like MLS NEXT Flex or National Collegiate Rugby Championships, do not impact field conditions on league play weekends with our local patrons. Our local patrons are the heart and soul of the SoccerPlex!
While these large-scale events are awesome to hold, our grounds crew strives to produce the same playing conditions every single week of the year for every single event that week host.
To follow along with our grounds crew, follow them on Twitter at @MDSoccerPlexGEM or on Instagram at @mdsoccerplexsportsturf. We wish good luck to all teams visiting the complex and hope you enjoy your games!
Tune in next time for more Turf Talk!